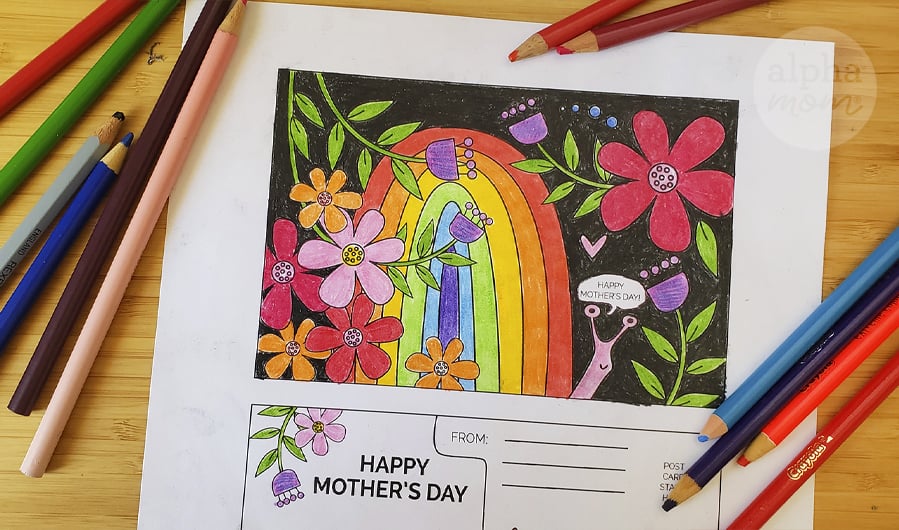 Family Fun
Snail Mail for Grandma this Mother's Day!
Celebrating Mother's Day during quarantine might be a bit tricky these past years when it comes to sending love to those we can't visit, like Grandma for example!
So we thought we'd make a special Mother's Day version of our snail mail postcard.
Just click to print the Mother's Day postcard (use cardstock for best mailing results) and color! Then, cut out and attach the front to the back with double-stick tape and send it off in the mail.
From our hearts to yours, we hope this little Mother's Day postcard makes this time just a little easier!
Stay home when you can, and stay safe! Protect our healthcare workers, our frontline workers, and the vulnerable members of our country.
Happy Mother's Day!
More Mother's Day card ideas:
1. Mother's Day Cards Done Right
2. Printable Mother's Day Gift Coupons from the Kid
3. Homemade Notepads made from Children's Art for Mother's Day