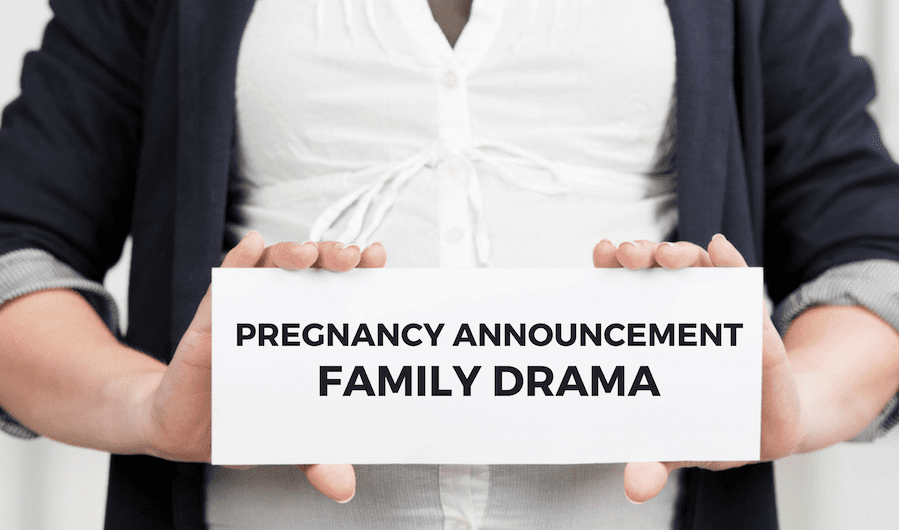 Relationships
Breaking the Pregnancy News to a Broken Relationship
Hello, 
I recently discovered that I am pregnant (YAY!) and have only disclosed the information to my significant other, his immediate family, and my immediate family (excluding my sister).
Some background: My sister and I were at one point very close. She is eight years older than me (31 & 23) and I've always looked up to her. Recently she's been on a slippery slope and has kind of gone insane. Her boyfriend is in jail (whom she's leaving her husband for) and the boyfriend is my age and has been very jealous of me and my relationship with my not-so-jailbird significant other. She is my half sister and my biological father adopted her at age 6 and has been a loving caring father to her since.
She's always had difficulty with his love for me and my full biological brother and seems to be very jealous. I want to tell her because I will always love her, but throughout my life she has made many comments about how mom and dad will love my babies more than her two children. I'm very close with my niece and nephew, they are my world. I was even in the delivery room for my nephew. How should I tell her I'm pregnant without upsetting her? Before all the craziness, my sister would have been the first person to know. I'm just having a really hard time with this and any advice would be helpful.
Thank you so much.
Pregnancy Announcement Drama is Common
The important thing to remember is that this news was/is 1,000% your news to share, and all the who/what/when/where/how details that go along with sharing that news are also decisions you get to make as well.
But you'd be far (farrrrrrrrr) from the only pregnant woman who gets guilt-tripped over those decisions. You waited too long, you emailed instead of called, you told so-and-so before me, I found out on Facebook…I've heard it all during my years writing this column.
So another important thing to remember: You are NOT responsible for your sister's jealousy or feelings of insecurity about her standing in the family. You are NOT responsible for taking on emotional labor to convince her, once and for all, that her children will still be loved and cherished as much as yours will be. You are not responsible for "not upsetting her."
If she were, say, an older sibling struggling with infertility, then sure. I'd probably advise you to tread a little carefully and allow her to have whatever reaction she has in peace. (Like emailing instead of calling or face-to-face, and letting her know you understand if she needs space to process.) But this seems more like someone dealing with Her Own Shit (and not very well, it sounds like, given the general chaos going on) So you know what? She can continue to manage Her Own Shit.
Specific Recommendations for this Type of Relationship
I would personally tell her in some way that allows YOU to have some space from HER reaction. A phone call vs. face-to-face. (You can even text her a heads' up like, "Call me! I have big news!" to maybe clue her in and give her time to put her proper Happy Big Sister pants on). If she makes dramatic comments or laments about her children's lost place of honor, say, "Sis, you know that's ridiculous and nothing will replace your children's place as the first grandchildren. I'm going to change the subject now to "ultrasound/shower date/hand-me-downs/etc.)"
If you don't think you can even handle that much, go for email or whatever your usual "not in person" means of communication is. Whatever you choose, remember again to not let her emotional vampire all over your happy news. Hang up, delete, hide from timeline, mute, block the number for a day or two.  Whatever you have to do to remind yourself that she's an adult who does not need her younger sister to solve her issues. Or for her younger sister to downplay her own happiness because of her unhappiness.
As for the fact that you've told a lot of other people before her, well, will she even really know, given how focused (I assume) she is on everything in her life? You can always fib and say you were waiting to tell the news until X milestone, or even that you hoped you could tell her in person but it wasn't working out (SO BUSY!), etc. But I don't think you even owe her that much. Break the news, and then disengage if needed. As needed.
More articles on Pregnancy Announcement Drama here
*********
Photo source: Depositphotos/racorn
Dear readers, you can leave a comment without having to register. Just sign in as a "guest." We love and appreciate your insights!