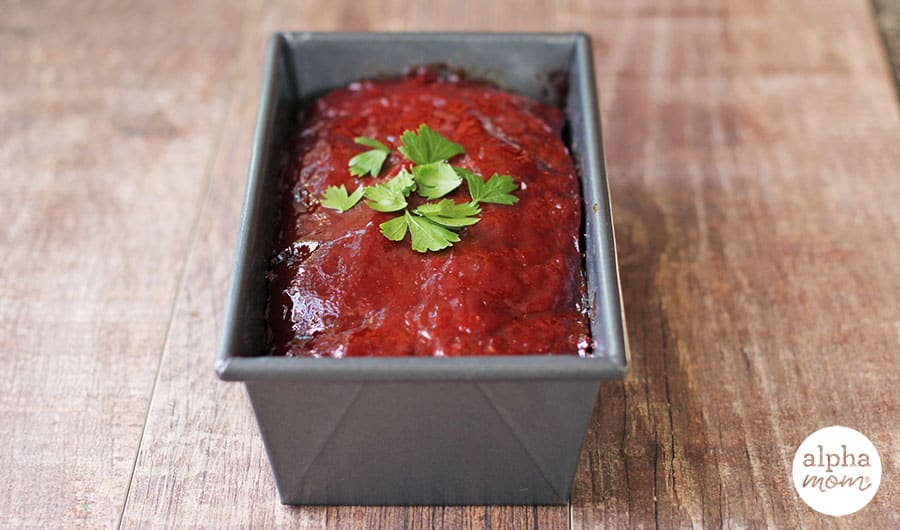 Food & Home
How to Cook Meatloaf (Recipes Kids Should Know Before Leaving Home)
What do you think when you hear the word "meatloaf?" Grandparents? Home? Cozy dinners with family? Us, too! Meatloaf is one of those classic dinners that is a great one to know how to make. Simple, delicious and filling! That's why it's on our list of Recipes Kids Should Know Before Leaving Home.
Pro Tip when making meatloaf:
One thing to keep in mind when cooking meatloaf is that it's better to use lean ground beef. It might seem like having more fat in the meat would mean more juicy flavor, but generally, the extra fat just makes meatloaf more heavy and greasy. Since meatloaf is made with binders like breadcrumbs, milk, and egg, those ingredients will help get your meatloaf tender and delicious without a ton of grease involved. When buying ground beef, you will see numbers on the package like 80/20 or 90/10. These numbers indicate the ratio of lean meat to fat – 90/10 ground beef has 90% lean meat and 10% fat. We recommend choosing leaner meats such as 90/10 or 93/7 when making meatloaf.
The recipe below is for a very basic meatloaf with a ketchup-based glaze. There are tons of awesome meatloaf recipes and variations out there. Look through cookbooks and websites for ideas and inspiration and feel free to experiment once you've got the basics down. As long as you have lean ground beef, breadcrumbs, milk, egg, salt, and pepper, you'll have yourself a meatloaf. Stick with ketchup for more traditional flavors but definitely feel free to branch out! Use this recipe as a base and then try adding different spices and herbs or a different type of glaze.
Print
Teach Kids How to Cook Meatloaf
For Meatloaf:
1.5

pounds lean ground beef

1 cup

breadcrumbs

1

egg

1/2 cup

chopped onion

1/4 cup

milk

1/4 cup

ketchup

1/4 teaspoon

garlic powder or

2

fresh garlic cloves pushed through a garlic press

1 1/2 tablespoons

Worcestershire sauce

3/4 teaspoon

dried parsley

3/4 teaspoon

dried thyme

1 teaspoon

kosher salt

1/2 teaspoon

black pepper
For Sauce:
1/2 cup

ketchup

1 teaspoon

white or apple cider vinegar

2 tablespoons

brown sugar

1 tablespoon

Worcestershire sauce

1/8 teaspoon

kosher salt

1/8 teaspoon

black pepper
Instructions
1. Preheat oven to 350º F.
2. Place all of the ingredients listed for meatloaf above into a large bowl. Mix very well with your hands. Your hands are by far and away the best tool for mixing the meat. The key is to mix the meat a LOT!
3. Place the meat into a standard bread loaf pan. Press the meat into the pan and flatten the top. Wash your hands well after mixing and forming the loaf.
4. Mix the sauce ingredients in a small bowl. Spread sauce over the top of the meatloaf.
5. Place meatloaf in the preheated oven and cook for approximately 55 minutes. Using an instant-read thermometer to check to make sure the inside of the meatloaf reaches 160º F.
6. Remove meatloaf from oven and let it sit 10 minutes before cutting.
7. Slice (like in the pictures) and serve!
More Dinner Recipes Kids Should Know from Alpha Mom:
1. How to Grill Hamburgers (outdoors and indoors)
2. Teach Kids to Make Pork Chops with Apples
3. Teach Kids How to Roast a Chicken