Activities
Crazy Hair Day Ideas: Dog, Cat, Bunny, and More
Before you break out the temporary hair-dye, big can of hairspray or knot-inducing teasing comb this year, we've got some printables that will make your kid's Crazy Hair Day at camp or school so much more manageable to execute! Printable animal ears! So easy and so fun.
All you'll need is a few bobby pins and our handy printables to create some crazy hair-dos for Crazy Hair Day. The ear printable sheet comes with Cat Ears, Dog Ears, Bunny Ears, Mouse Ears and Tiger Ears. The eye printable sheet comes with multiple normal eyes for creating an Octopus or even an Alien as well as Spider Eyes and Frog Eyes!
Click here to print:
Crazy Hair Ear Pin-Ons for lots of ear options
Crazy Hair Eye Pin-Ons for eye options
Cut around the outside of each ear and eye (and up the center if there is a solid line).
Then fold along the dotted lines.  Then you are you are ready to pin in to your hair!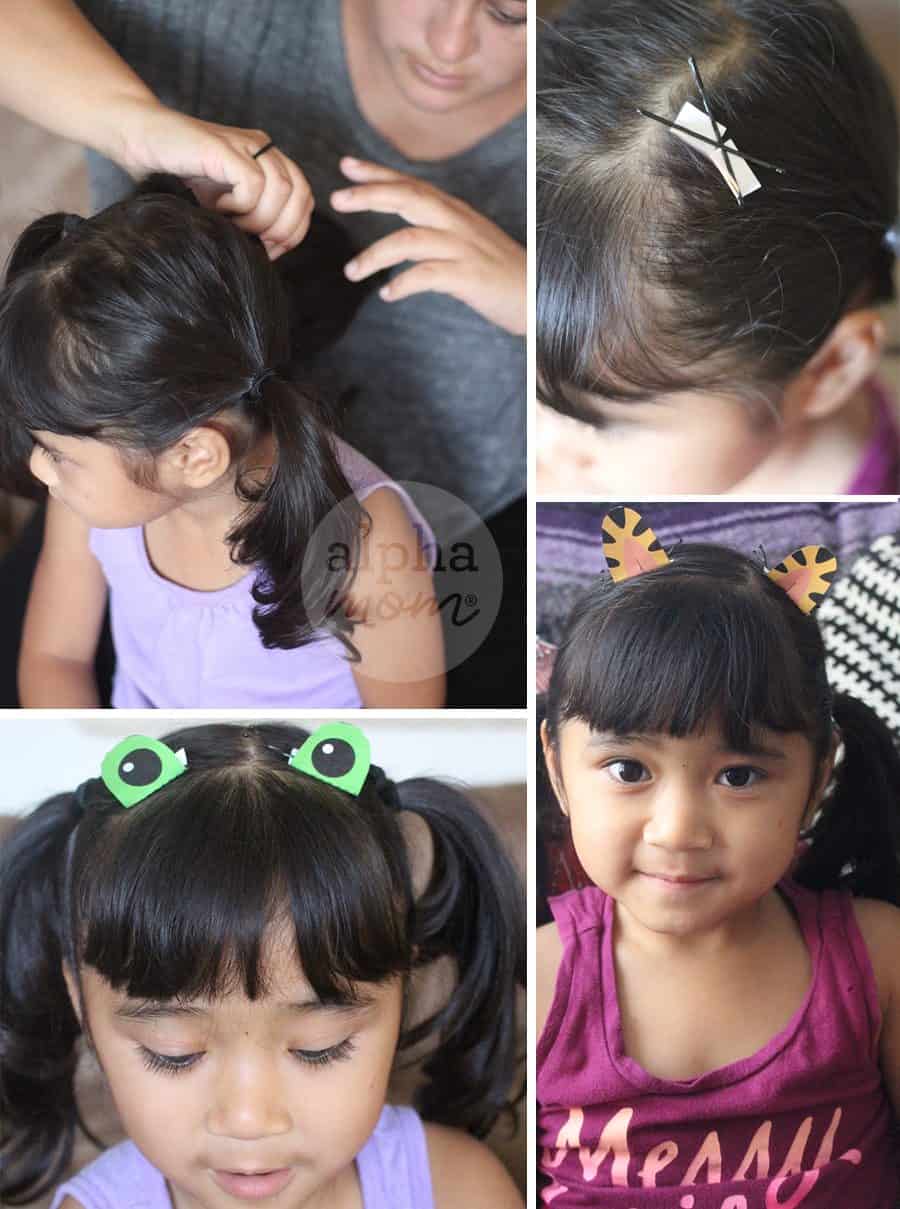 To create an Octopus or Spider hairstyles for children with long hair, just create eight pony tails equidistantly around your child's head. You can segment the pony tails to look more like octopus arms or spider legs with more rubber bands along each ponytail if you like. Then attach the eyes to the center of your child's head by folding the tabs along the dotted line and pinning two bobby pins criss-cross into the hair as shown above in the top right photo.
Do the same for any of the other animals and you are ready for Crazy Hair Day, Halloween or just another day of playing animal dress-up! Who needs to go crazy with dye, chalk or hairspray with these easy hair pin-ins!
Discover More Crazy Hair Day Ideas: