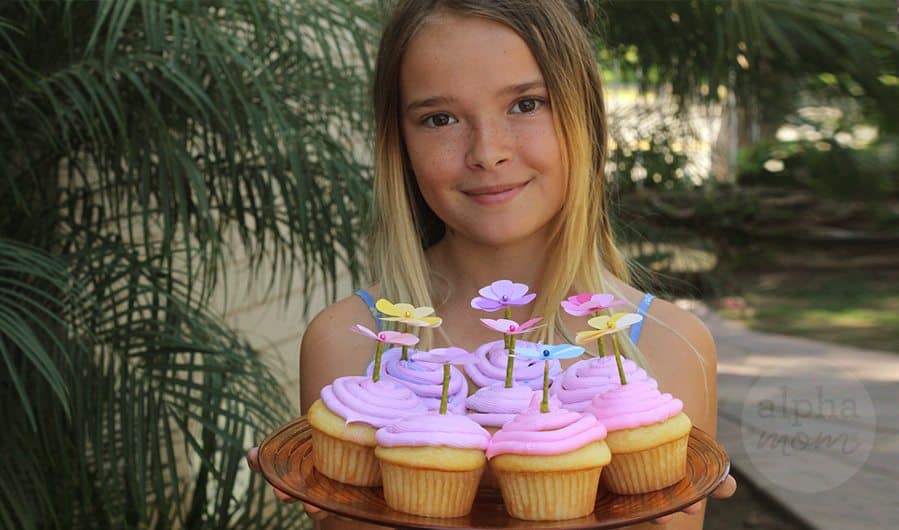 Crafts
Flower Petals Cupcake Toppers for any Spring Party!
With Spring in the air and Mother's Day and Easter around the corner, pretty things are starting to pop up all over the place. So we decided the perfect thing for a garden party would be some Pretty Flower Petals Cupcake Toppers!
These are not for the faint of heart though. They take quite a lot of patience to cut out every single petal but they are so worth it in the end, we think!
Supplies you'll need for your Flower Petals Cupcake Toppers
Our flower petals printable (download here)
scissors
pearl-headed pins
toothpicks
washi tape
cupcakes
and lots of patience!
Now let's get started!
Directions to make Flower Petals Cupcake Toppers
First cut out your flower petals. Then pin them one by one by sticking a pin through the middle of the circle portion. There should be eight petals in each flower. It doesn't matter what order you put them in and you can spin them around later to change the way the colors blend. We loved the ombre effect ourselves.  Once you have all the petals attached, lightly bend them upwards to keep the petals in place (you can always add a dab of glue between each petal if you are concerned about them not staying put).
Then take your pin and attach it to a toothpick by wrapping washi tape around both at an angle. Wrap the pin until it is covered but not all the way to the bottom of the toothpick.
Then pop the flower toppers into your cupcakes (or even tea sandwiches if you like) and you are ready for a garden party!
We are sure your guests will enjoy them and they might even accessorize with them!
Here's our video tutorial
Find More Spring Crafts Here: