Postpartum
The 5-Minute Maintence Plan for New Moms
By Today's Moms contributor Eve Pearl (Today Show Make-up Artist)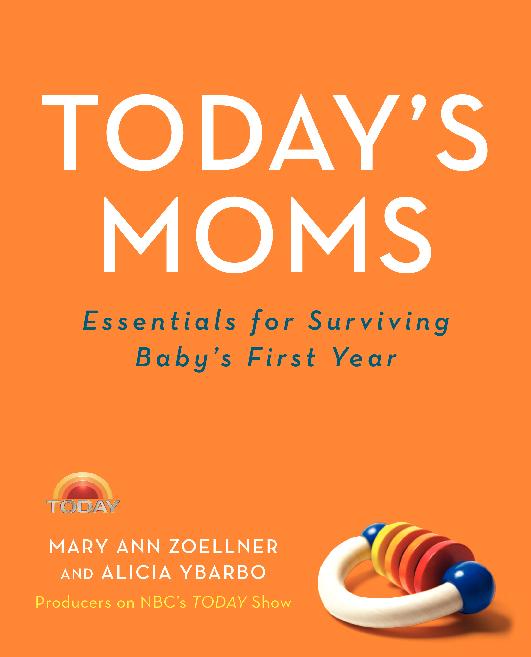 I've talked to so many new moms who feel guilty that they're taking even five minutes to spend on themselves and not their babies. But to feel your best, it's important to give yourself at least five minutes to treat your body and your skin properly, whether you're raising one child or an army.
The goal is to maximize what products you use and how to apply them. Think multifunctional– cosmetics that hydrate while protecting your skin from the sun; nutrient-packed lip products; colors that can be used on skin or eyes.
1. You must moisturize.
For daytime, use a moisturizer with an SPF of at least 25. This is by far your most important step of the day!
2. Since very few new moms get enough sleep, concealer is a must.
A concealing eye treatment allows you to hide under-eye circles while treating the area to a mini-makeover with vitamins, minerals, proteins, and antioxidants.
3. Brighten your eyes.
Do it instantly with a couple of swipes of mascara. Use a non-waterproof formula for easier removal.
4. Get the sun-kissed look with bronzers.
A little goes a long way. Apply to areas where the sun would naturally hit your skin– the apples of your cheeks, around the edges of your forehead, a touch on the nose, and a touch on the chin.
5. Your lips also need hydration and attention.
Try glosses with nutrients inside to moisturize while adding shine, and maybe some delicious flavor, too.
Today's Moms: Essentials for Surviving Baby's First Year is authored by two Today Show producers, Mary Ann Zoellner & Alicia Ybarbo.
*************************
Sponsored Note:
Have you heard of P&G's Thank You Mom campaign? Alphamom contributors are sharing motherhood advice on how moms (like your mom) can be helpful at particularly stressful times (ahem, postpartum) times and encouraging you all to tell your moms how much you appreciate them. Submit your story and you could win $1,000 for a special visit with your mom! Each month there are 15 winners. The contest runs through November 30.