Products & Services
Kids' Music that Won't Make You (or them) Throw a Tantrum
Introducing my kid to my favorite music
When my son was a baby, I made a music playlist for him on my iPod that contained a variety of classic lullabies. Every night, he would go to sleep to the sounds of Brahms, Debussy, and Mozart. However, I also sang to him rock ballads I love, like Beth by Kiss, or Guns N' Roses' Patience.
As he grew, I steered him away from the Wiggles and Elmo songs and summarily rejected any sort of watered-down music like Kidz Bop. We embraced country for a while when he was a toddler, and I have scores of videos of him strumming his little Lightnin' McQueen-emblazoned guitar belting out to Blake Shelton songs. And, it delighted me to no end that he would pretend to play the drums during Stone Temple Pilots' Plush.
Discovering new music for the family
I was on a quest to introduce my son to a variety of music, and more specifically, music that didn't make me want to bang my head against the wall in a not-so-rocking way. Through the Austin City Limits music festival and its Kiddie Limits stage series, we met several artists who created music for kids that not only had a positive and fun message, it was done with a modern, grown-up beat.
Here are six musical artists that stood out and that I wanted to share with you:
1. Lisa Loeb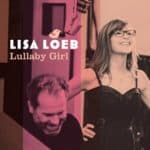 Do you remember 90's breakout indie star Lisa Loeb? Her song Stay (I Missed You) was featured in the movie Reality Bites, which catapulted her to a household name. In the early 2000s, Loeb started creating music for children and released an album called Camp Lisa, based on her childhood camp memories. In 2018, her album Feel What U Feel was recognized with a Grammy win for Best Children's Album. Her follow-up Lullaby Girl is also widely recognized for great kids' music.
2. Tim Kubart
He was in college at Fordham and volunteering at a shelter for women and children in Manhattan when Tim Kubart began making up and singing songs to the kids. The director of the homeless shelter asked him to stage a small concert for the children, and he wrote a song called The Octopus Song.
"Within a minute, I knew what I wanted to do with my life," Kubart says.
He also wrote We Can All Be Friends, the introductory song for Julia, the first Muppet with autism. Besides creating music that spreads joy and kindness, Kubart strives to make his music enjoyable for both parents and kids. His album Home was a mainstay in our house, and he won a Grammy for Best Children's Album for it in 2016.
3. Jack Johnson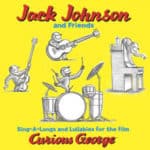 Jack Johnson released a single called Sitting, Waiting, Wishing in 2005 but it always reminds me of the 90s with its simple, folk-rock vibe. It's his kids' music that really shines, though; his album Sing-A-Longs and Lullabies for the Film Curious George (2006) reached number one on the Billboard 200 chart. If your kids are chill – or you want them to be for a little while – Johnson's laid-back music is the ticket.
4. Imagination Movers
In 2003, four longtime friends came to the realization that together, they could create music that spoke to kids, not down to them. Imagination Movers was born from this idea, and the four men – Rich Collins, Scott Durbin, Dave Poche, and Scott "Smitty" Smith – started getting together multiple nights a week after their kids went to bed to write and create the kind of music they wanted to inspire. Their non-condescending music is catchy, irreverent, and fun, and I'm looking forward to seeing them perform this year at the ACL music festival in Austin for the first time.
5. Q Brothers
You might remember GQ, the founder and creative director of the Q Brothers, from the movie Drumline. He played the bass drum player who had a whole lot of wiggle when he played, and Nick Cannon's character talked to him about loving his drum. Award-winning and internationally acclaimed theater artists, GQ and the Q Brothers generate original work fusing hip hop and theater, adapting classic stories. They teach hip-hop to young kids, teaching them how to rhyme in a positive way; they show middle school kids how to tell stories through rap; and, they lead workshops at high schools across the country with award-winning hip hop adaptations of Shakespeare.
6. Ray Emmanuel
Ray Emmanuel is a 14 year old hip-hop artist from North Carolina who rose to Instagram fame with a video of him free-styling about how people should love each other rather than spreading hate. It caught the attention of celebrities like Snoop Dogg, Tyrese Gibson, Taraji P. Henson, and was shared over and over. Since then, he has been featured on the NFL and NBA official social media accounts and was hand- selected by Martin Luther King Jr.'s daughter Bernice to perform on MLK Day at their world-famous church, which was live streamed worldwide. Hip-hop with a great message: good vibes and good lyrics, in the form of rap poetry.
What is your family listening to? What would you add to the list?
Photo source: Depositphotos/alphaspirit
More articles on Kids' Music from Alpha Mom:
1. Tuning Into Your Kids' Taste in Music
2. The Ultimate Summer Road Trip Playlist for Families
3. Create Your Family Soundtrack