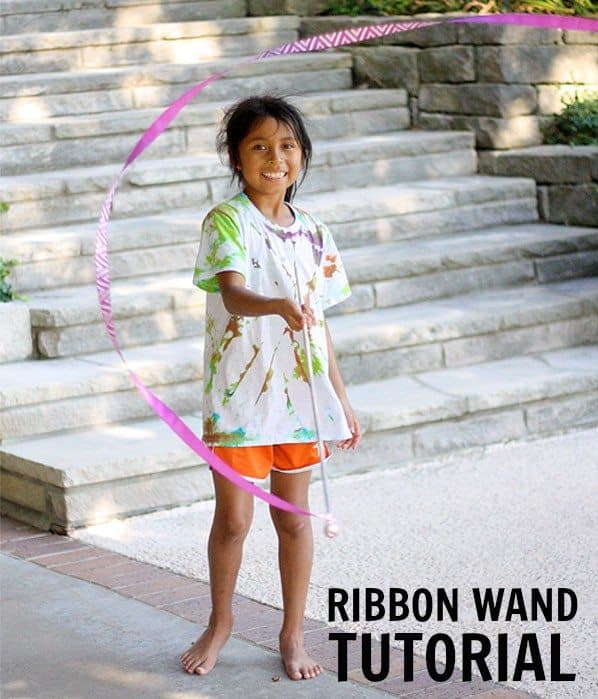 Crafts
DIY Ribbon Wand Tutorial
This ribbon wand is a great way to move, dance and play outside!
Supplies For a Ribbon Wand
Ribbon 9′  long X 7/8″ wide
Wooden Dowel Rod 5/16″ X 36″
Wooden Bead 1″ with 3/8″ hole
(Krylon Glitter Blast Spray Paint – Optional)
How to make Ribbon Wand
We first gave our bead and dowel rod a coat of glitter spray paint because we love glitter and this paint is amazing! (please use spray paint outside or in a very well-ventilated area. also, this step should be done by an adult.)
Place ribbon about 1 – 2 inches over the top of the wooden dowel.
Place bead on top securing the ribbon. Make sure the bead is all the way on and really snug. Add another layer of ribbon if the bead is not snug.
Now you are ready to twirl, spin and have fun!
Find More Ideas for Outdoor Fun Here: