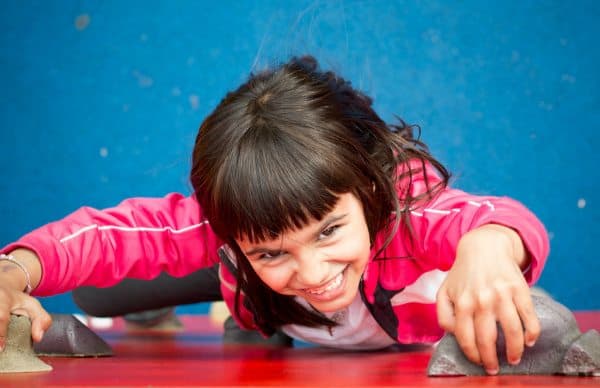 Big Kid
Managing A Tween Mean Girl BFF
Got tweens/teens? We're trying a new advice column here at Alpha Mom to address your questions for the older-kid crowd. We hope you enjoy! And if you have a question to submit, hit me up at alphamomteens[at]gmail[dot]com.
***************
"J" writes:
I've been reading you for years and regularly comment. As my oldest starts sliding to adolescence your posts over the years have been so helpful. In particular I channel a lot of your IEP advice. (Plug for readers—check them out!)
In this particular case, my 4th grade daughter has been nurturing a friendship with "that" friend. You know the one—the one who is incredibly jealous of her BFF's time, has a bit of a volatile temper and is kind of a "mean girl." When we've had her over to our house with others, we've consistently had to have talks about including everyone and being kind to all. My daughter also comes home regularly upset about fights on the playground after she wanted to include another bud in play, but "that" friend got mad. Just me having vivid flashbacks to several of my traumatic friendships in my tween years?
We've had lot and lots and lots of talks about what makes for good friendships. That the best of friends help you feel like your best self, love you unconditionally and are generally pretty easy to get along with. We've talked about how diversity in our friendships helps us grow and learn new things. Beyond that, we're generally accommodating and let our daughter make her choices. We say yes to play dates, invite the girl in question to our house, etc.
I'm really clear that as my daughter gets older, our sphere of influence diminishes—especially in her social circle. My question is this: at this stage in the game, should we be doing more? The mom doesn't particularly respect our boundaries (late drop offs, homework not completed when promised to do so, she's even put our daughter in her car without our permission), the friendship causes a lot of angst and I just don't see this ending well. We could easily limit their access to one another and I would imagine at their ages time would take care of the rest.
Or, is this just a rite of passage many tween and teen girls go through and we have to give them the freedom to learn?
This one is tough, for multiple reasons, but let me start by saying that you're dealing with two separate issues, here. The first issue is sort of a classic Mean Girl scenario, and the second one is a clash of parenting styles between you and this girl's mother.
Personally, I find the second issue more straightforward, so let's start with that: I think it's reasonable at any age (and I really do mean any age—up to and including high school) to make a judgment call about the adults whom you allow in your child's life. I am not surprised to hear that the parent here is on a different page in terms of safety and responsibility, and this is something to handle wholly apart from the rest. If it were me, I would feel uncomfortable having my child in this woman's care, based upon what you've shared. So I would make it clear to my child that she will no longer be allowed to go to that friend's house, she is under no circumstances allowed to ride in that friend's car, etc. Stress that this is a decision you've made as her parents and that it has nothing to do with the friend, but with your assessment of where family rules will be respected (not there!) and how she can best be kept safe. Also stress that this is not about limiting her access to the other girl. We'll get to that in a second, but I would assume this edict would go along with two important points: first, that she is free to blame you when turning down invitations ("My mom said no, I'm not sure why") in the interest of glossing over the true reasoning (this would be a good time to discuss the kindness of white lies…), and second, that she have the freedom to turn a refusal into an invitation to your house, where you can keep an eye on things.
Now, as to the first issue. Could you put your foot down, limit (or end) access, and be done with this toxicity? Probably. I'm assuming your daughter is about 9 or 10, and I'd say that's juuuuust on the cusp of when you could still get away with that sort of thing without major fallout. So sure, you could do that. But I wouldn't. I mean, I won't judge you if you do, you understand, but my advice is to resist that urge, and here's why—you are absolutely correct that you're at the top of the long, slippery slope where your control is going to diminish. And you are also correct that this other child is causing drama and unhappiness in your kid's life, and that sucks, and I understand and sympathize with your desire to just fix it. But. But. But two things: 1) This other child is not a happy person, because happy people don't behave this way, and this is a golden opportunity to work on the lifelong lesson of how to both have kindness/empathy but avoid being a doormat, and 2) if you drop the hammer now, your daughter is less likely to talk to you the next time this happens (and let's face it, there will be a next time).
So what do you do? If you haven't read it yet, I wholeheartedly recommend Queen Bees and Wannabes by Rosalind Wiseman, so get yourself a copy of that ASAP. And you keep talking—it sounds like you're off to a great start—and you start doing some practical problem-solving, too. What form that takes will depend on your particular kid and what works for her, but off the top of my head, I could see sitting down with her and starting with a "dealbreaker" discussion. At what point would she be absolutely done with this other girl? How bad would it have to get for her to decide it's too much? This opens the door to some hard work of really thinking about feelings and boundaries, and should be illuminating for both of you. Also, what are some ways she can try responding when difficult situations arise? What is she saying right now, for instance, when the friend gets mad about her attempts to include others? What might work better? Write stuff down, while you talk, or try some role-playing. Maybe your daughter can let this other girl know ahead of time that she wants to include everyone on the playground that day, and if that's not going to work for her friend, she's simply going to play with others and not discuss it with her. Or if that's too much, maybe you arm her with an arsenal of simple one-liners designed to diffuse conflict when it arises ("We can all play together, right? My mom doesn't want me leaving anyone out" or whatever). The key is giving your daughter a safe space to practice handling a tricky situation.
I'd also be quite frank with her about where this kind of behavior comes from (stressing, of course, that you feel she's mature enough to discuss this without throwing it in the other girl's face the next time she makes her mad)—we use the "happy people aren't mean to others" line here in my house a lot. Diversity of friendships and such is great to discuss, but don't shy away from saying something like, "Remember that her bossiness and exclusion of others is about her wanting to be in control, and her being jealous, and those feelings come from an unhappiness that has nothing to do with you and is not your job to fix." At the same time, though, you need to stress that patience and kindness have limits, and it's up to her to decide how much she can forgive.
As hard as this will be for both of you, chances are excellent that your daughter will either find a way to resolve the tension or move on. I wish I could tell you it gets easier or it stops happening… but… yeah. It will keep happening, and it's always hard, but as your daughter gains experience (with a really thoughtful and caring mom on her side!), she'll be okay.
****************
Don't forget that you can submit your own question to alphamomteens[at]gmail[dot]com.