Holidays
Happy Bastille Day Profiteroles!
You can't celebrate Bastille Day without a classic French pastry so I teamed up with Elyssa Fournier from Mixed Bakery (again) and we made some Profiteroles! They are so simple and elegant, just light puffs of pastry with a hollow inside. You cut them in half, stuff them with ice cream and drizzle chocolate sauce on top. C'est magnifique!
Below is the recipe for your own Bastille Day festivities.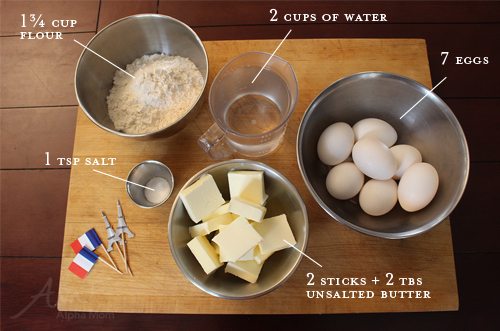 First you will make the pastry dough or "Pate a Choux" and then you will make the chocolate sauce to go on top. Happy Baking!
Pate a Choux Ingredients
2 cups of water
2 sticks + 2 tbs of unsalted butter
1 teaspoon of salt
7 eggs
1 3/4 cup of flour
Bring water, butter and salt to a boil. Remove from heat and mix in flour.
Return to medium heat and stir to dry out mix. When the dough pulls away from the side of your pot, transfer it to a mixing bowl and mix (electric mixer or by hand) for a few minutes to let steam escape. Slowly add eggs.
After the eggs are added, your dough should have a ribbon-like texture. If it doesn't and it clumps, you might need to add another egg. This can easily happen if you are using smaller eggs.  Once everything is mixed and to the right texture, fill a pastry bag with your dough and pipe out quarter-sized dots onto a cookie sheet lined with parchment paper.
Bake at 375 degrees F for approximately 25-30 minutes. Do not open oven for at least 20-25 minutes. This is very important or your dough will not puff properly.
While your puffs are baking now you can make your chocolate sauce!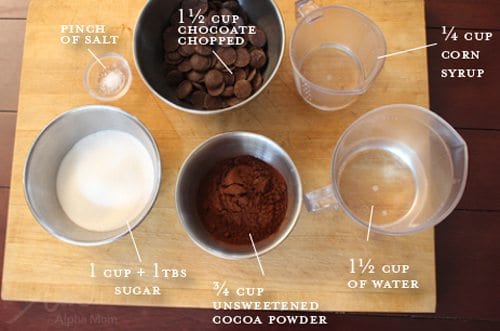 Chocolate Sauce Ingredients
1 1/2 cups of water
1 cup + 1 tbs sugar
1/4 cup of corn syrup
3/4 cup unsweetened cocoa powder
1 1/2 cups of chopped chocolate
a pinch of salt
Bring water, sugar and corn syrup to a boil. Turn off heat and whisk in cocoa powder. Then whisk in chocolate and mix until smooth. To make sure your sauce is silky smooth you can pour it through a strainer. Let it cool and store in a jar or pitcher for later.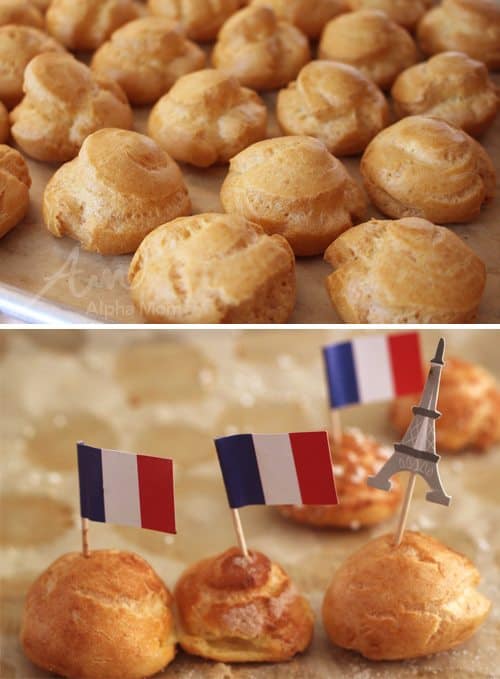 Mmmmmmmm! Do you smell gluten?!!
When your pastries are done baking and they have cooled, cut them in half and put three on a plate. Stuff them with a scoop of your favorite ice cream or sorbet and drizzle with your chocolate sauce. If you have leftover chocolate sauce store it in your refrigerator for another time.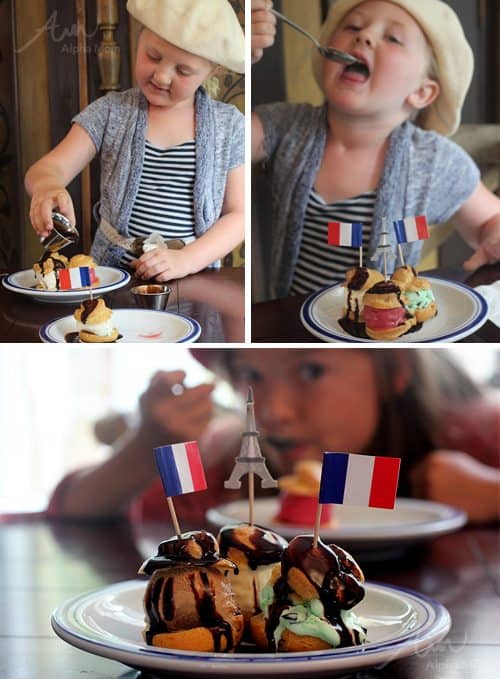 Bon Appetit!
p.s. If you thought this was fun, be sure to follow Elyssa on Instagram and Facebook!