Holidays
Father's Day Card Printable Coloring Sheet
Some kids all you have to do is give them a piece of blank piece of paper and they will spend hours creating the most amazing masterpiece. Others like to fill in the blanks and color in the lines. This Father's Day Card printable is for those kids.
Print out our weekly printable (new! and cool!) this week here is a Father's Day Card. Just let your kids have at it. If you haven't figured out how to print back-to-back on your printer, don't worry, you can just glue the pages together using some rubber cement or a glue stick.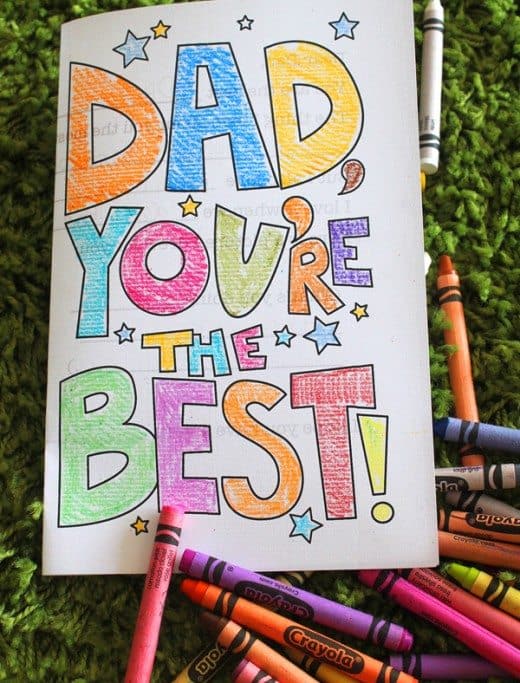 Color away and then let them fill in the blanks on the inside. It's like a fun Mad Lib game for Dad!
Download our Father's Day Card Printable.
Yes, I totally filled that out with my left hand to simulate kid writing but you get the idea.
*************
Find more homemade Father's Day cards and gift ideas here: