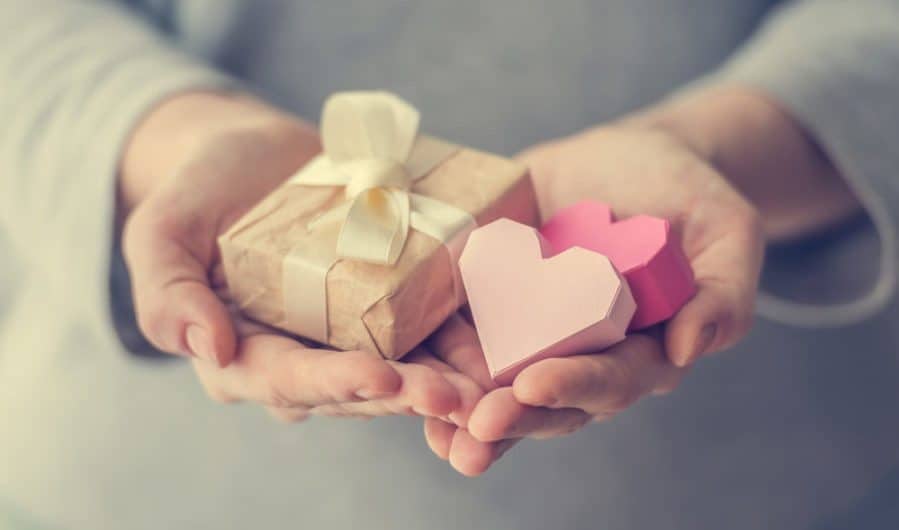 Products & Services
Non-Cluttering Non-Toy Gift Ideas For Kids
Hi Amy-
I have a question that might be more appropriate closer to the holidays, but was sparked by conversations with my sister during a recent visit. The situation is this: our family (my parents, my 2 sisters and I and our young families) are spread out across three states in the US and one European country. Despite the distance we are all pretty close, and see everyone 1-2 times a year (maybe more for those of us stateside). We all see giving gifts (birthdays, Christmas, and maybe when we visit) as ways to connect with the kids (there are 5 grandkids total, ages 9 years – 18 months). My parents are especially prone to bring a lot of random little toys that they can play with the kids when they visit (especially to Europe). This all amounts to a lot of toys that end up mostly just taking up space. Not ideal.
We'd love to come up with some traditions that still allow us to connect with each and the little ones without cluttering everyone's houses. Given the distance, experiential gifts (e.g., taking a niece to a special one-on-one dinner or movie) isn't really practical. I am hoping that you and your readers have some ideas for long-distance non-materialistic gifts. Ideas I've had or used in the past: books, money for a special gift or book the kid picks out (but money is so impersonal), for the adults some specialty food items and tasty treats. Any other ideas?
Thanks!
Oh goodness, do I ever feel you on this one. The toy clutter level around here is UNREAL, and I find myself dreading the lead-up to holidays and birthdays because of the influx of more, more, MORE and my inability to get my kids to purge in any meaningful or substantial way. (Everything is suddenly precious the minute the donate/trash question is poised, be it a toy with dead batteries they haven't touched in years or a brochure about feline thyroidism they picked up at the vet. [True story; it's been sitting on my dining table for three days while I waited for summer camp to start so I can throw it away.]) Throughout the year we try to stick to the "one toy in, one toy out" rule, but then the holidays/birthdays/visit-from-out-of-town relatives come along and BAM. An avalanche o' stuff. I end up sweeping in with giant trash bags while nobody's a home to do a donate/junk purge once or twice a year and just hoping "out of sight/out of mind" will cover my tracks.
In other words, I picked your question for completely selfish reasons, to force me to come up with some ideas I haven't actually tried yet, and then to steal all the ideas people post in the comments. Hey, it's my advice column. I do what I want.
One thing my MIL does that is GREAT (though most visits still entail her arriving with half the Target toy department in her suitcase) is a special "Grandma Bag" she brings full of those random little toys you mentioned, mostly as entertainment options for when we eat out at restaurants. MadLibs, Click-a-Bricks, plastic baggies of random LEGO, Matchbox cars, invisible ink pens, etc. Honestly, this is really all she could bring every time and my kids would still love it — what's in the Grandma Bag this time?? — and then she takes it home with her to restock or swap in new little things she comes across.
My aunt had something similar for when I visited her as a child — she lived in a very small apartment and didn't have room for toys, but kept one small box she filled with completely random little doll house miniatures, cereal box prizes, marbles, novelty rock collections, etc. Most of it was probably flea market finds or even crap she found on the street. I LOVED THAT BOX. I have vivid memories of being transfixed by all the weird and tiny  (soooo tiny) things she would find for HOURS. She's long gone now but that box is still the first thing I think of when I think about her. I didn't need (or even want) something new and shiny to play with every visit — I knew what I was going to play with there, and she had a real knack for putting together just the right assortment of "unusual" things that fascinated me in a way that took up very little room. (Or maybe I was a particularly weird child. But she definitely understood my flavor of weird.)
If giving gifts at each and every visit is just too deeply ingrained in your family, however, you probably will have better luck simply asking for (and providing) non-toy alternatives for your visits. Books are obviously the go-to here, but a few other ideas:
1. Gardening kits, DIY herb gardens, etc. Or have your kids plant a tree or perennial that they can come back to "visit" and take care of each time.  My boys have helped their grandparents in the garden and love to check in on the stuff they had a hand in planting.
2. Kid-sized kitchen tools, utensils, aprons, etc.. These can also stay at the gift-givers' house to help bake holiday cookies, birthday cakes or other special/favorite treat. Cooking with kids is a great way to connect with them and for them to feel included and important, and most of us have room for a couple extra small utensils and tools in a kitchen drawer somewhere.
3. Hand-me-down clothing (or thrift store finds) for playing dress-up. Keep a box stashed away and add to it when you come across funny hats, old prom dresses or work uniforms, etc. It doesn't need to fit them or be a purchased costume (that will quickly get outgrown anyway) — dress up is more fun when it's silly and creative!
4. Magazine subscriptions (my kids love Highlights, National Geographic Kids, Lego Club, etc.). Monthly mail from far-away family in general will probably be more meaningful than yet another small Lego set or stuffed animal.
5. Low-clutter drawing supplies — we buy marble composition books in bulk from Amazon or Staples and lots of pencils, crayons, markers for one universal bin. They all go on one shelf at the bottom of our kitchen pantry. My kids spend hours on them. The finished books don't take up much room and once in awhile they come up with something really creative or hilarious that I don't mind keeping around forever. I find the notebooks are much better than individual pieces of paper, as my kids also have a hard time parting with their precious doodles and the paper clutter can get super out of hand super quickly.
6. One of the many, MANY kid-focused subscription boxes that are out there. You can pretty much type in anything your kid is into (STEM, cooking, sewing, jewelry making, etc.) with the words "subscription box" after it and find something. Just a three-month subscription would be enough to have a brand-new box to offer as entertainment for a years' worth of visits, with minimal added clutter. There's also online Lego rental programs so your kids can build and play with the big ridiculous sets, but then you get to send them back before they disintegrate into a million loose pieces.
7. "Use once and destroy" type toys like water balloons, bubbles, and tubs of PlayDoh (without the plastic-heavy "accessory" sets; you can totally make shapes and textures using stuff around the house — or make your own homemade version together). Go for stuff that they can play with and use up over the course of a visit and be done with it.
8. Fill a box full of fort and play tent building supplies. Fabric and old linens will fold pretty flat, and you can find plenty of great indoor fort kits and colorful fabrics on Amazon if you don't have extra to commit to it. (Check out this and this or this.) Every visit will result in a completely different fort/tent arrangement and lots of imaginative play.
9. A piggy bank with some start-up money. Yes, money can feel impersonal but I promise that a) kids loveeeee it, and b) being able to count and save up money are really, really good skills. Better to teach them about saving up for what they really want then the immediate gratification of some random toy they'll tire of in a week.
10. I know you and I both already mentioned books, but I'm out of ideas and my brain won't let me leave this list without getting to 10. So. BOOKS.
Aaaaaand. I'm out. Readers? Your non-cluttering non-toy gift ideas?
Photo source: Depositphotos/gregorylee
****************
Dear readers, you can leave a comment without having to register. Just sign in as a "guest."  We love and appreciate your insights!