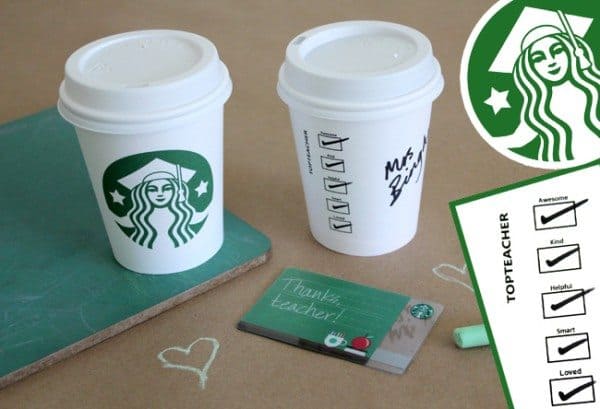 Young Child
Show Thanks to Teachers with this Creative Starbucks Gift
Here's a quick and easy printable for you to customize as an end of year Starbucks gift card* thank you for all the top teachers out there to show your appreciation.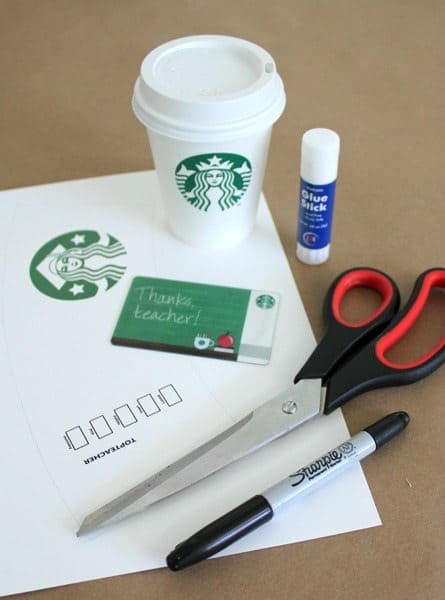 My kids' teachers love their coffee and the two of them used to go get each other cups of Starbucks coffee on their lunch breaks, so a Starbucks gift cards seemed like the ideal thank you present for them. This cheeky little printable "Thank You Teacher Sleeve" fits over one of the smaller Starbucks take out cups (the size they usually do the kid's hot chocolates in), which is also the perfect size to hide the gift card inside. Starbucks is even doing "Thank you Teacher" printed gift cards at the moment, so I'm guessing it's official teacher fuel or something.
In our Thank You Teacher Sleeve, the Starbucks mermaid has traded her tails for a graduation cap and we've replaced the usual check boxes for decaf, etc with check boxes for top teacher qualities. All you need to do is download, print , cut it out and glue it onto a take out cup. The staff at our local Starbucks were more than happy to give me a couple of empty cups to put the gift cards that I was buying into.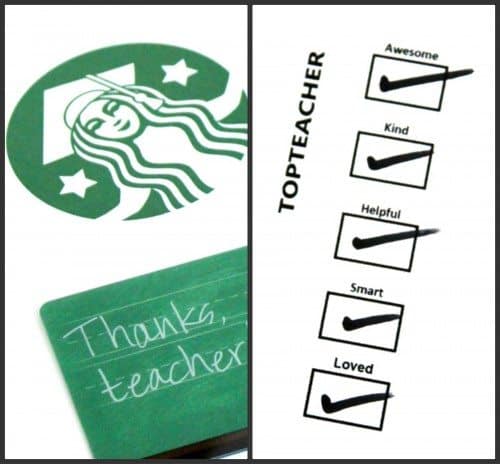 Click here to download the Thank You Teacher Sleeve printable PDF and use a black marker to tick your boxes and write your teacher's name on the side (barista style).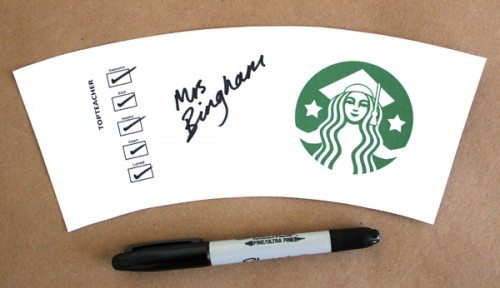 Our teachers do such a valuable job. I hope that these will give them a giggle with their much deserved gift cards and our thanks.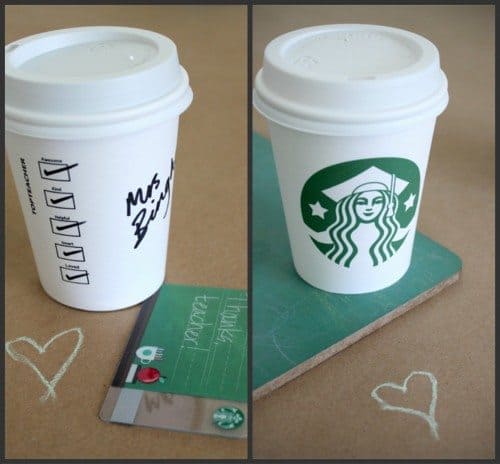 * Note: Starbucks, we love you and this printable was made to help parents as they creatively wrap up the Starbucks gift cards they give to teachers as thank you gifts (which is a good thing, right?). If you're unhappy, please contact us and we'll take it down ASAP.