Crafts
Back-to-School Bucket of Supplies Teacher's Gift Idea
Every year when the kids go back to school, we like to give our new teacher a little gift to start the year off right.  We came up with an idea to let the teacher know that we think this school year will be "buckets of fun" with them as the teacher!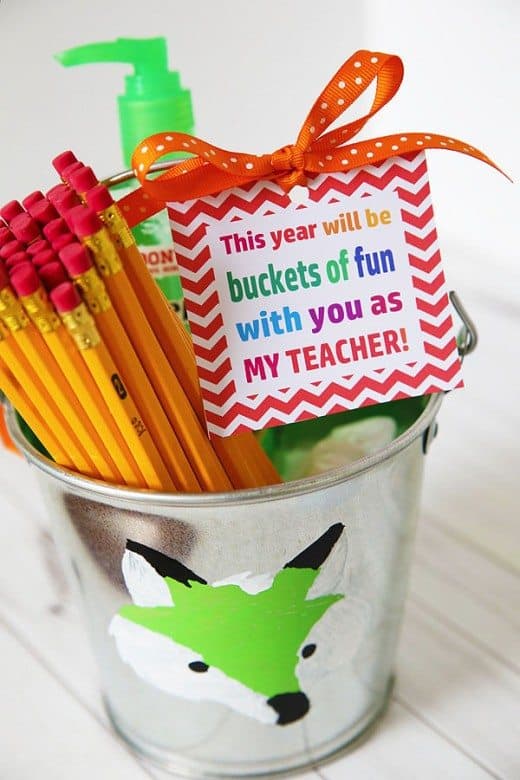 This is really an easy craft and a great way to get your child excited for school!
What you will need:
A Metal Bucket  (Like this one )
Supplies you'll think your child's teacher will need during the school year
White cardstock (for printing gift tag)
How to make your bucket gift for teachers:
Begin by decorating the bucket any way you like!  These Elmer's Painters work great on metal!
We decorated ours with our school mascot the Farley Fox!
Once the paint has dried, fill the bucket with the supplies you have chosen and arrange them to your liking. Lastly, download the gift tag below. Print in color on white cardstock and attach to the bucket.  That's it!  Now you have a simple, but useful gift to give your child's teacher!
Printable Gift Card: Buckets Of Fun Printable Gift Tag (download, print and cut).
More Back-to-School Ideas from Alpha Mom: