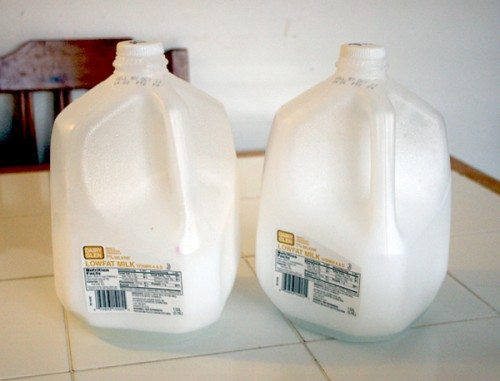 Crafts
Milk Jug Decorative Window Crafts
We're always looking for cheap or– better yet– free materials to craft with here, so we've played around with crafting all sorts of things out of those big plastic gallon milk jugs over the last couple of years. The type of plastic they are made from is pretty versatile as far as crafting goes. You can cut it easily with scissors, use hole punches on it, stick it with hot glue and best of all you can draw on it with permanent markers with great results due to it being semi-opaque and mildly textured on one side. We have come up with two different crafts you can make with these empty milk jugs.
Supplies Needed:
Empty milk jugs (like the ones pictured below)
Scissors
Different colored Sharpies
A hole punch
Suction cups with hooks (for hanging)
Small beads and pipe cleaner
Paper
Before the kids got to doing these two crafts I had to prepare the plastic for them. All that was involved was washing out a couple of empty milk jugs like these:
Milk Jug Window Art
Once the milk jugs have been washed, I used a sturdy pair of scissors to cut out any flat side panels from the milk jug plastic. I wasn't careful about the shapes I was cutting out. I just wanted to get as much area out of each jug as I could for them to draw on. All the left over bits just went right back in the recycling bin where the jugs had come from in the first place.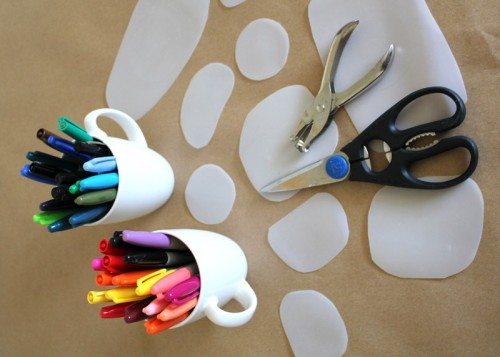 If you have really little kids then you could cut them simple shapes to scribble colors on like hearts or flowers or circles etc, or even the letters of their name. My two girls are five and six years old, so they were fine to draw their own pictures and cut out their own shapes. Just make sure that you draw on the mildly textured side of the plastic (the outer side of the milk jug) as this will hold the colors better than the smooth side. The other great thing about this plastic is that it is transparent enough that you can trace pictures through it, so my two had fun tracing their favorite cartoon characters from the fronts of their books.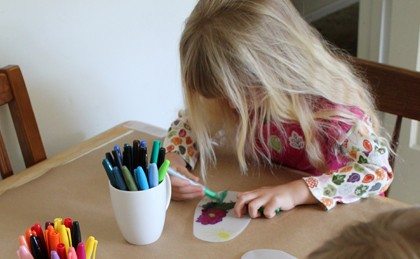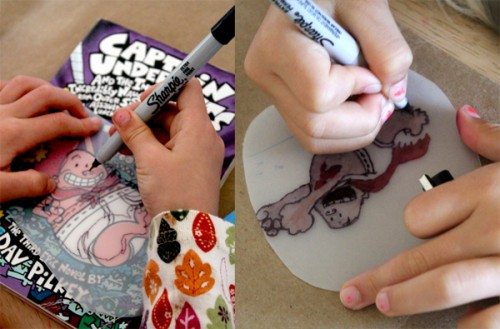 My five year old did a lovely large wild flower panel on one of the irregular shaped large side pieces that I had cut from one of the milk jugs, and my six year old made a collection of candies and treats that reminded me a lot of the illustrations from "The Very Hungry Caterpillar". Once they had drawn the things they wanted, they cut them out using kid's safety scissors and hole punched a little hole to hang them from.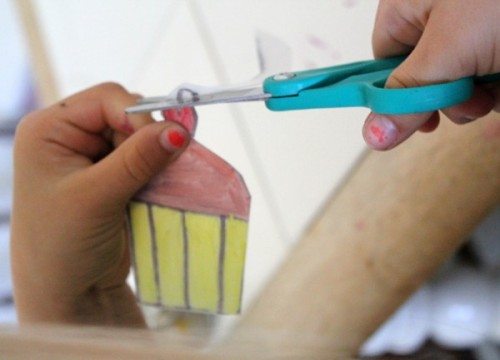 We hung them in the window for the light to shine through like little stained glass decorations using teeny suction cups from the Dollar Tree.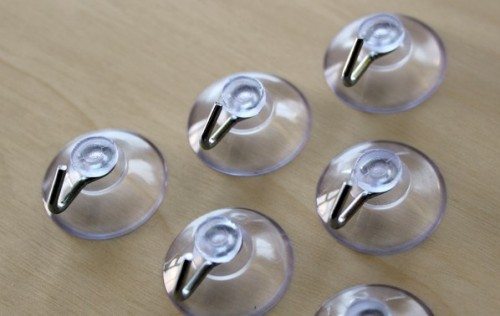 My older daughter also used paper clips to make a long dangling display from her candy treat decorations, and I couldn't resist making a couple myself too. Fun for all ages!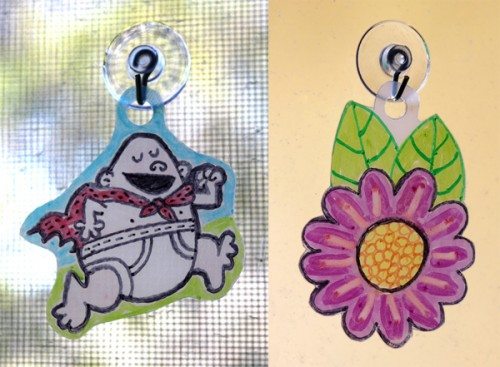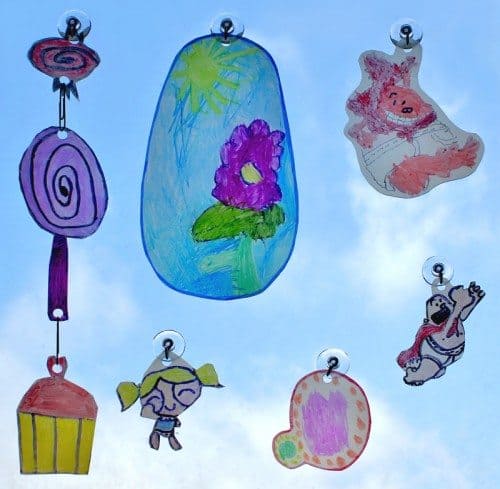 Milk Jug Butterflies
In addition to our  window decorations, we also made some hanging butterflies. These were to hang on a mobile for our baby that has since just arrived, but you could hang them anywhere.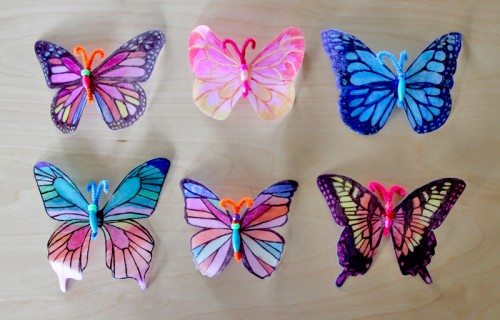 Again, if you have younger kids, you could just cut out a butterfly shape and let them scribble their colors all over, or if you have older kids then they might prefer to draw their own butterflies or trace a more anatomically accurate butterfly to color.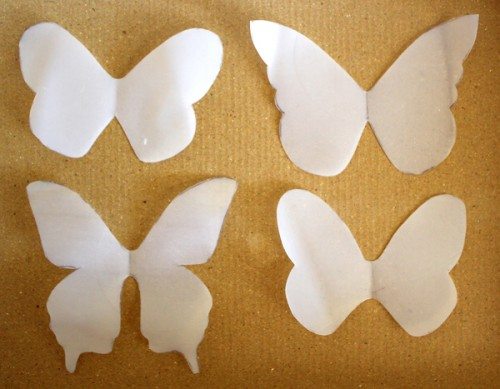 I have included a pdf print out of three different anatomically correct butterflies that I drew a while back for a different art project, so anyone that wants to trace one can do so. Just click here to download and print.
I printed out these butterflies, cut them out and taped them to another piece of paper with a piece of milk jug plastic taped over the top, with the slightly textured side face up. I did this to make everything stay in place for the kids to color.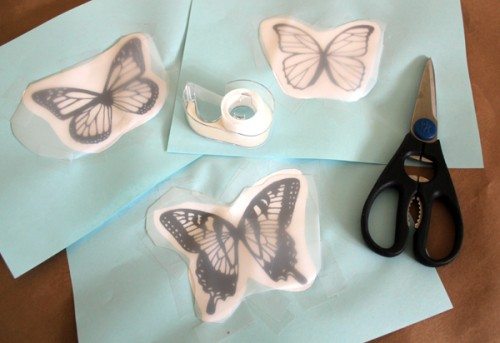 Then when they were done I drew the intricate black details with a fine line permanent marker for them. Older kids would be able to do this part themselves though. Then we pulled the colored butterflies off the paper they were taped to and cut them out with scissors. We also gave them a little fold in the middle to make the wings crease upwards a bit. All you need for the body are a few random beads and a pipe cleaner that has been bent in half.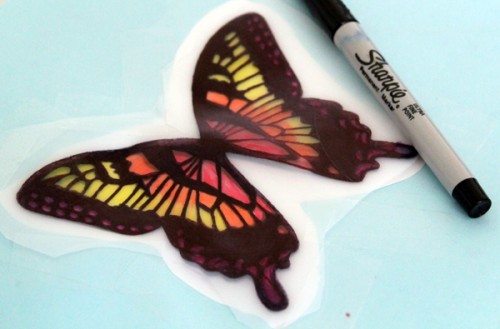 Twist the bent end of the pipe cleaner and thread on a couple of the beads to one side to make the butterfly abdomen and thorax, then put your plastic milk jug wings in between the two bits of pipe cleaner and twist them together to keep the wings in place above the beaded body. Lastly you just need to thread both pipe cleaner ends through the bead that you have chosen for the head and then trim the ends to be the right length for antennae and curl them with your fingers.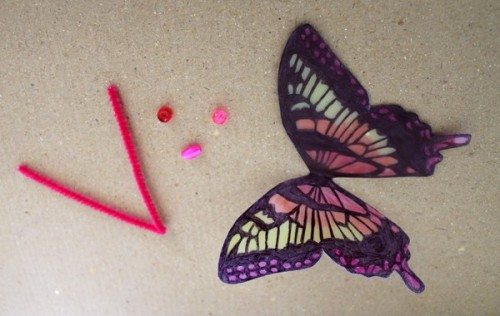 Make as many as you like and use the bare length of pipe cleaner on the opposite side of the wings to the beaded body to tie some string and hang your butterflies.
Here are ours hanging from the mobile that we made for our latest little girly. I hope she likes them.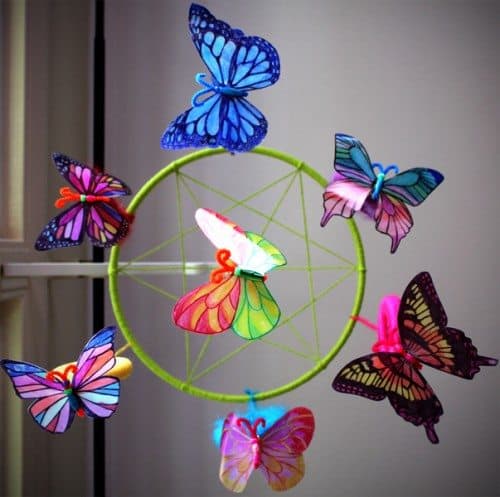 There are so many things you could use this type of plastic for. Hopefully these two projects will serve as inspiration for many more ideas and lots more decorative fun!
Find More Crafts for Kids from Alpha Mom: