Holidays
Costumes for National Dress Up Your Pet Day
I started trying to write this post this morning. But all my fingers would type was: "My head is hurting a lot." Over and over. Here's an unrelated but very useful tip for you; "Never Gloat About Your Superior Immune System Until It's Summer."
January 14th is a day my daughter (and our cats) have been looking forward to for months. It's National Dress Up Your Pet Day! Gary, our enormous cat, loves to dress up. Just look at that twinkle in his eye. He's hoping we never take his costume off, at least I think that's what he's thinking.


Dogs in costume are always a favorite and I'm guessing dogs like dressing up more than cats because cats are too busy plotting the demise of the human race. I love this Daschund dressed as a lobster. Delicious with clarified butter.


(photo via arahsae.)
I am awfully fond of pet costumes which give the illusion of your dog's head on a character's body. Like this Batman pet costume.


Please, even if you want to, don't do this to your pet. Or if you do, at least take a picture of it and send it to me. I can just hear this poor pup's voice, "Uh….this feels kind of silly but if it makes you happy. I can do it. I just want you to be happy."


Or worse, please, please don't do this. Dogs will start to hate us and join the cats. Though, I don't know, this dog looks pretty proud of itself.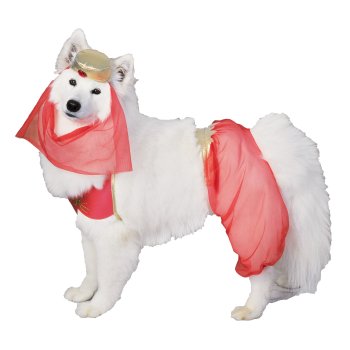 No one says Dress Your Pet day needs to involve costumes, but really, my daughter would point out, 'Why not?' Did you know JCrew used to have a line dignified clothes for your pup? They called it Crew Mutts. I was all ready to freak out about dressing your dog in a label and how much expendable income you must have to shop JCrew for your dog.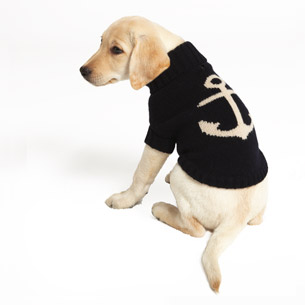 Please share links to your best dressed pets in the comments. I have a nine-year-old who will read every single one.