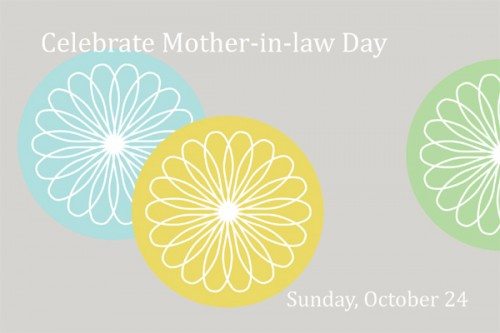 Holidays
Mother-in-Law Day: Free Printable Card
Did you know that Mother-in-law Day is this Sunday, October 24? Yep, she gets a day too. So celebrate the fact that your mother-in-law is a loving and kind woman who raised a wonderful life partner for you, or just celebrate the fact that she lives in a different city! ( C'mon we're kidddding.) I'm lucky enough to have a great mother-in-law so I'll be appreciative this year.
I've made a couple of different downloadable cards to celebrate the day. You can print it out on card stock, cut and fold, slide it into a standard-sized A2 envelope and whisk it off to your mother-in-law wherever she may be. Maybe you can send one (the 'Thank You' card) from the kids too, but you'll need to add more postage.
Happy Mother-In-Law Day Card 1
Happy Mother-In-Law Day Card 2
****************************
This post has been sponsored by P&G. Procter & Gamble is running a Thank You Mom contest. Simply tell them how much you appreciate your own mom (or mother-in-law!) and you could win $1,000 for a special visit with her. Each month 15 winners will be chosen in a voting process and the contest runs through November 30.