Holidays
Easy Classroom Halloween Treats
If you are needing some quick and easy treats for Halloween, these can be made in no time. Your child can even make them for all their friends.
Pumpkin Treat Bags
Draw a jack o'lantern face on a clear plastic cellophane treat bag.
Fill with orange colored goodies (cheese balls, gold fish crackers or carrots). Tie top with a green ribbon or twist tie.
You'll have a whole pumpkin patch in no time!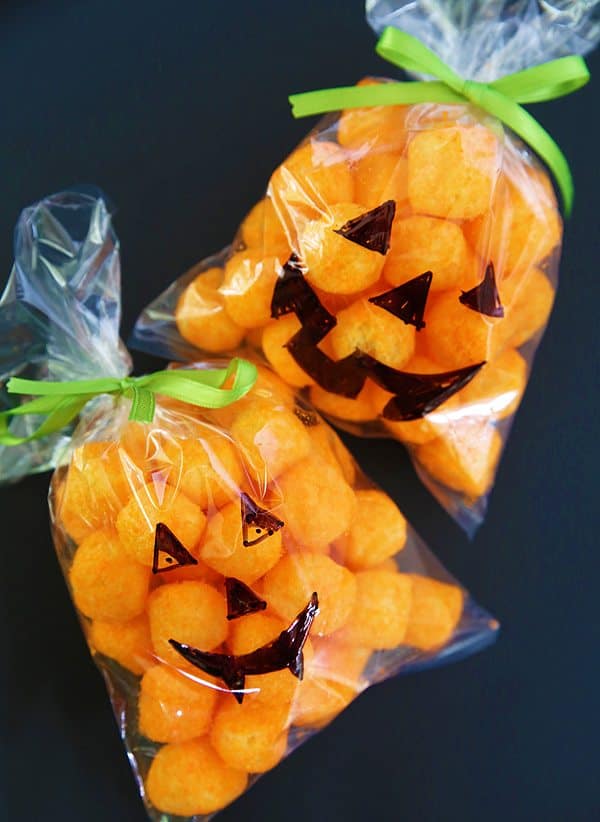 Jack O'Lantern Fruit Cups
It isn't any easier than drawing a face in Sharpie marker on the top of a fruit cup for this darling snack.
This makes for a cute and healthy Halloween treat!
Jack O'Lantern Oranges
Another healthy treat are oranges turned into to pumpkins!
Draw a face on the side of the orange with a food-safe black marker.
Allow marker to completely dry before transporting the oranges.
Happy Halloween!
Discover More Halloween Treats: