Holidays
Best Halloween Costumes
Here are some of our favorite costumes this year:
Children's Butterfly Costume
This gorgeous butterfly costume is made by
Wovenplay
which is the most beautiful children's costume/ dress-up clothes we've ever seen.

Children's Pirate Costume
Children's Cowgirl Costume
You can find the Pirate Costume
here. 
  The Cowgirl Costume
here
.
Children's Unicorn Costume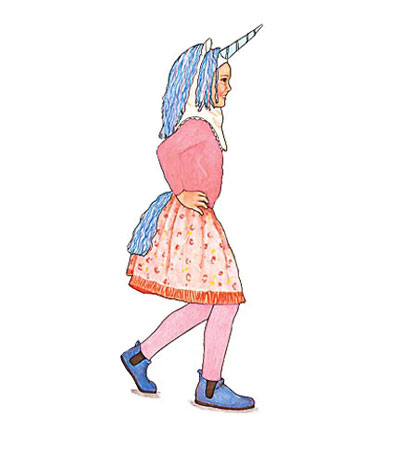 We love this costume because 1) it's perfect for the really cold-weathered parts of the country because it works well over your kid's coat, and 2) it allows you and your child explore your creativity as well. You buy the hood, and tail and add the rest. It is also available as
Dinosaur, Lion or Puppy Costumes.
Snow White and Sleeping Beauty Costume
This is a reversible dress that is meant for pretend play, but we don't see why it can't serve double duty as a Halloween costume. True, it may not fit perfectly (it's one size fits all), but your daughter (or son) will be so happy to be a princess that she (or he) won't care about the fit. Plus, you get two princesses for the price of one. Score!
Children's Dragon Costume
This is a real statement costume, if we say so ourselves. And, it can be played up as both
cute
or
scary
depending on your child's
Halloween
persona.