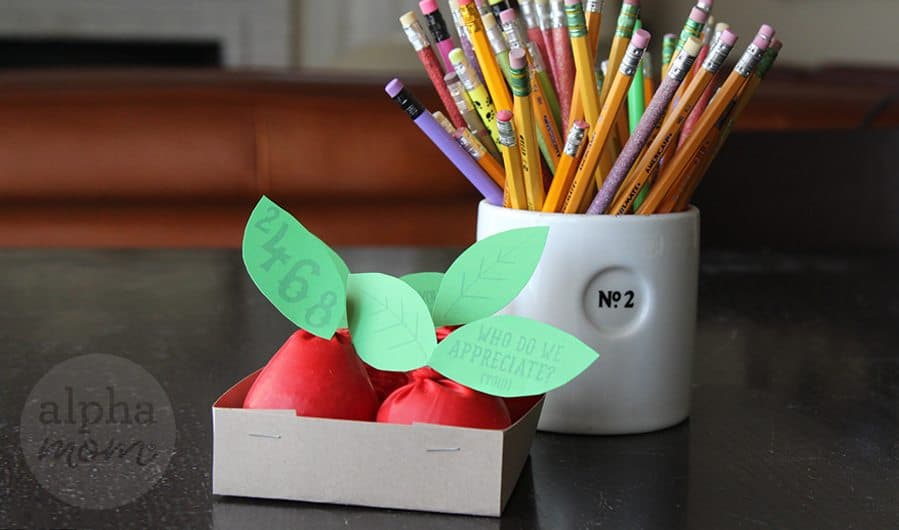 Crafts
Apples For Teachers? Actually Stress Balls Instead.
Remember the days when students would bring apples to their teachers to show their appreciation? Of course not, we haven't done that since the frontier days when students would bring their teachers apples as a form of sustenance but the tradition of apples for teachers has stuck in every other form. Ask any teacher, they've got apples on everything from sweatshirts to coffee cups!
As a teacher appreciation gift and keeping with that tradition we thought we'd make some apples that teacher could really use in the form of squeezable stress-relieving balls. They aren't iPads but they will probably be used every day!
Stress Balls are so easy to make. You've probably already even made some yourself. Here is how we made ours:
Supplies for Apple Shaped Stress Balls as Teacher Gifts
red latex balloons (fresh ones, not old balloons from three years ago)
flour, corn starch, baking soda OR rice (or be like us and use all four!)
essential oil (we used peppermint, one drop will do it) (optional)
a funnel
our printable leaves (see below for link)
cardstock
a stick or straw
How to Make Apple Shaped Stress Balls as Teacher Gifts
First we stretched the balloons to make sure they were soft and pliable. Then we fit the opening of the balloon around the small end of the funnel. Carefully we spooned whichever dry ingredient we chose into the balloon. If the powder or rice gets stuck in the funnel just gently wiggle a straw or stick to loosen up the bottle neck and keep filling. If you'd like to add some aroma therapy to your stress ball, just add a drop to the dry ingredients as you fill.  When the balloon is full make sure all the air is squeezed out and tie the ballon open end in a knot.
Now you are ready to attach the leaves. You could just make felt leaves or you can use our printable. Just make sure you print on card stock so they hold up nicely. Click here to print our printable. Cut out the leaves and attach with a glue dot.  Use as many as you like.  If you don't want to use the double leaf just cut them apart.
How do you like them apples?